'the improvised life's former assistant Sarah M alerted us to this easy-to-make gift for the holidays: color block wooden spoons, along with a link to A Cozy Kitchen showing how-to. It could not be easier: buy some wooden spoons
 (they're cheap), use painter's tape to mask-off a striped design, then paint the spaces left and allow to dry. Then tie 'em together with a ribbon.
We'd use up the many color samples we have lying around from renovating our space, but you can use just about any durable paint.
Another possibility is just dipping the handles in Plasti-Dip, for a more utilitarian feel. Red Plasti-Dip 
is gorgeous or you can buy sets of colors to mix yourself
. Our post about it reminded us of other possibilities for embellishing useful things, like natural baskets, which are swell dipped in paint
.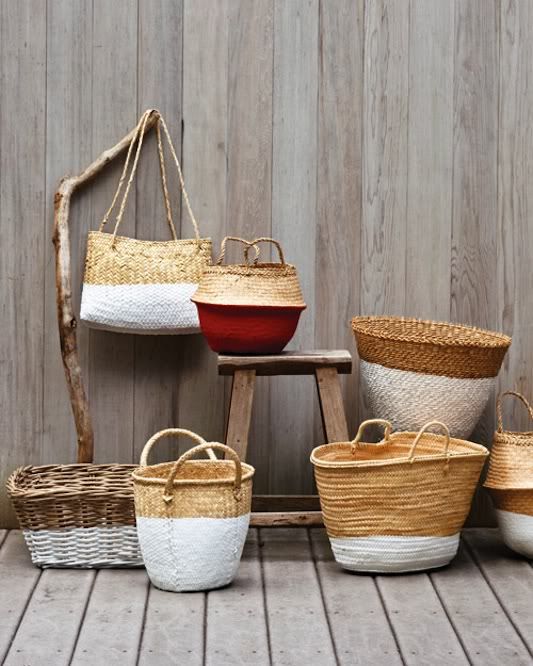 We'd be happy to get any of these as a gift.
via A Cozy Kitchen
Related posts: d-i-y color-block decorated storage cabinets
15 improvised kitchen tools for summer house cooking
d-i-y color-block painting the aalto/frosta stool
d-i-y instant color block tablecloths
the oddness and power of real cook's tools